Kazoo news: February Update
March 02, 2023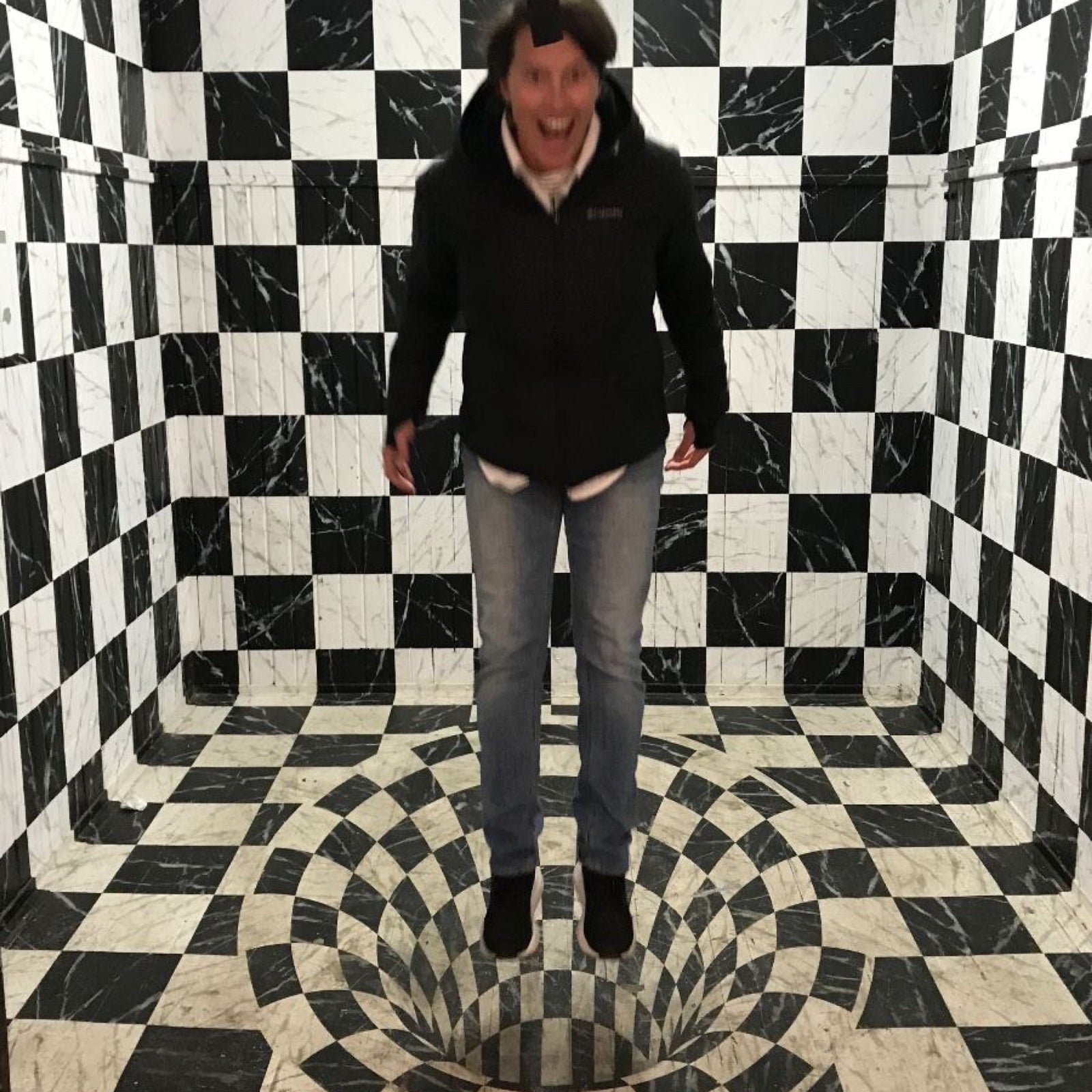 Hello friends,

We stumbled into this amazing freight elevator in Brooklyn's Industry City. You'll get to learn about it, and the artist who painted it, in the next issue of Kazoo. Here's more of what I've jumped into in February: 

• 3 National Magazine Award Nominations! The kids were on mid-winter break from school, and we were having lunch with my in-laws when I got the news that The American Society of Magazine Editors put Kazoo up for three awards this year. We were nominated for General Excellence (that's the big one); and for Best Print Design for The Brave Issue (#27); and for Best Print Illustration for "Look for the Light" by Lucy Knisley in The Future Issue (#26). According to ASME, 243 publications entered this year, and Kazoo is the only children's magazine recognized. It's our 8th nomination in just seven years, so I'm pretty stoked. (When the news pinged my phone, I may or may not have gotten up from the table to do a little dance.)

But as happy as it makes me to be recognized by my peers, and as proud as I am of our amazing designers, it's not a Guggenheim grant or the Lottery. So please help share our good news and recommend Kazoo to your friends, so we can keep on doing what we're doing!
• Hello ((hello)) ((((hello))) is there anybody out there? U.S. Poet Laureate Ada Limón is crafting a new poem dedicated to NASA's Europa Clipper mission. Her poem will be engraved on the spacecraft and travel 1.8 billion miles on its path to the Jupiter system. 

• Wild TV:  A new Hulu show (starring Kathryn Hahn!) will bring Cheryl Strayed's "Dear Sugar" advice column to life. According to Vanity Fair, "Strayed is joyful about putting such a complicated figure on the screen, knowing that fictional female characters are still sometimes skewered for it. She says that when the movie version of Wild came out, she was stunned by the discussions about Reese Witherspoon's character—that is, Cheryl Strayed—as an unlikable woman. 'I was like, What? Likeability has never been my problem...But that was shorthand for complexity.'" You might also remember Cheryl's great advice to our readers on "How to be Brave." Get it in Kazoo #12.

• Sing for Science:  That one line from Ani Difranco, "And I bet there were no windows, and no women in the room, when they applied themselves to the pure science of Boom" has occurred to me more often than I'd have liked in life. She breaks it down in this dreamy podcast with particle physicist Dr. Melissa Franklin, where musicians and scientists talk about—you guessed it—music and science! You might remember Ani if you were anything like me in the 1990's, wearing my flannel, strumming my lil' guitar, and dreaming of working at Righteous Babe one day—or if you caught her "How to Write a Song" feature in Kazoo #5. Ani's also got a new kids' picture book out, which we're excited to check out. 

• The Girls Are Not OK: I could barely finish reading this incredibly disturbing article about the pervasive sadness of teen girls, who are in actual crisis, having suicidal thoughts, and experiencing sexual violence at an alarming rate. What do we do to help? One girl interviewed said, "Listen to girls. Adults don't get all the pressure that teenage girls have to deal with, from appearance, to the way they act, to how smart they are, to the things they do. It can be very overwhelming." We're listening. 

• A Beautiful Mess: Marie Kondo admits she's 'kind of given up' on tidying up after having 3 kids. She says, "My home is messy, but the way I am spending my time is the right way for me at this stage of my life," and in The Washington Post, she encourages everyone to create their own rhythm and routines, based on what makes them happy. We've learned a lot from her, and even ask our kids, "Does this spark joy?" when bagging-up things they've outgrown for Goodwill. Still, I sort of doubt her idea of "messy" is the same as mine, but I'm comforted knowing we're all in it together.   

• Go, Noni, Go! We love this story about a restaurant run by grandmothers. After all the food is served, customers clap for the grandmother who cooked it. I think we should do that at home, too.
Some stuff we scrolled into this month: 
• What we're listening to: We took a long car trip over break and listened to about 3,246 episodes of Circle Round, and the girls liked it so much, that when we tried to switch to another podcast, my 11-yr-old said that host was, "no Rebecca Sheir." And I listened to Rachel Maddow's Ultra which, on top of being this important history that I feel like we should have already learned in grade school, is such a great story. I don't even like podcasts, and I was addicted to this one. I can see why Steven Spielberg wants to make it into a movie.  

• What we're watching: I'm loving Abbot Elementary, which I'm watching with my 11 yr old, even more after a deep dive into Janelle James' and her stand-up (which is definitely not for kids, but is some of the smartest commentary on Jan 6th I've heard). And I finished Fleishman is in Trouble. I really only started it, because my friend Alice Wu (who you might remember from Kazoo #17) directed an episode, but I ended up being interested in Rachel and Libby, too. I guess it makes the internet crazy, but I think it's OK to like stories about women, especially complicated ones. 

• What we're reading: My dear friend Linda Villarosa's book, Under the Skin, is so good it made the NYT Best Books of the Year list.  And twitter friend @badastronomer, Phil Plait, has a new book, Under Alien Skies, that looks mind-blowing, too. Emma Straub (author of the short story in Kazoo #5) has a new kids book, Very Good Hats. And Laura Lippman (who wrote the story for Kazoo #19) has a new book of short stories, Seasonal Work. I am the world's sleepiest reader, but if you are reading something great, tell me what else I should be dipping into before bed. 
• Woman Laughing Alone with Salad: Since I went to Penn State, it might not surprise you to know that I still hope that any salad I order comes with french fries on top. (It's a thing!) But after writing for Self magazine for a long time, some of that healthy advice inevitably rubbed off on me, and I now know salads sans fries are the better-for-me option. Here's one great salad recipe I found. It's hard to make but totally worth it. And, here's a list of more winter salads. Good luck. 

 • Did you already share the news about our ASME nominations? It's okay if you didn't. I might feel weird doing that too. But, you can send your friends the link below, and tell if they use the code AWESOME to subscribe. We'll give them 10% off! (You can use the code too on any new gift subscriptions too.) Expires in two weeks. 
•Thank you for reading. My advance copies of Kazoo #28, The Motion issue, just arrived, which means yours will be making your way to you any day now. I hope you'll love it!

If you see anything wonderful this month, please send it my way. You can always find me at erin@kazoomagazine.com. 

xo,
Erin
Kazoo magazine
Founder & Editor-in-Chief