Kazoo news: March Update
April 01, 2023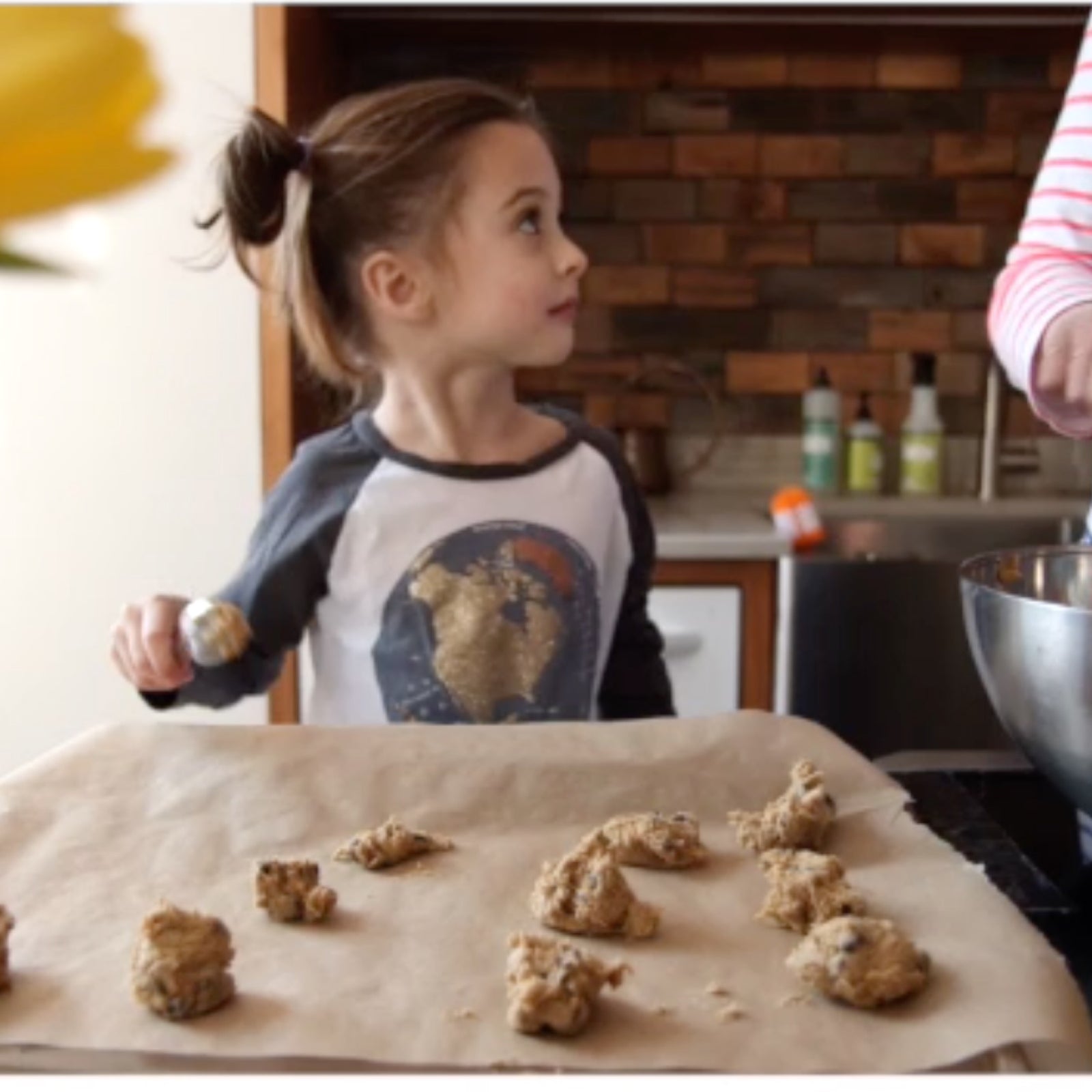 Hello friends,

This month we celebrated our Tiny Editor's 12th birthday. We took her to a place called Dave & Buster's, which made Chuck E. Cheese seem like a meditation retreat, where of course she and her sister had a blast. She was only 5 when we made these cookies in our launch video, which went viral, but I can't really call her my Tiny Editor any more. We also celebrated our 7th year of publishing Kazoo. If we were a kid, we'd be as old as our readers. So, I can't really say we're a NEW kids magazine any more, either. (What should I call us?) 

Through these 7 years of deadlines and packing envelopes, I've had more than a few sleepless nights, but we've also earned 7 ASME nominations and love from readers all over the world. I'm proud we've been able to spread so much joy, and grateful to you all for reading. Here's more of what I've discovered this March: 

• How old are you, really? In The Atlantic, Jennifer Senior unpacks "The Puzzling Gap Between How Old You Are and How Old You Think You Are." Without hesitation, I'm still 27.   

• She's beautiful when she's angry:  Meet the witches, lesbian separatists, and other brave feminists who shook up the '60s and '70s in Mother Jones. Maybe Trump was right to be so afraid of a witches hunting him all this time?

• It's a magical world: Calvin and Hobbes fans rejoice as Bill Watterson publishes his first work in decades. We're big fans, but this seems really weird ??  What do you think?    

• Only in Ohio: We love Ohio because buckeyes are delicious and fishing on Lake Erie is superb. Not as fond of these actual homeschooling Nazis of Ohio, though! This story is insane, but it is pretty funny that they were sussed out because they mentioned their dog's name on Facebook. (And yes it was named Blondi--not-so-coincidently also the name of Hitler's dog.)   

• Is that even a word? Because of our ongoing relationship with Amazon (who is no longer selling subscriptions to Kazoo, or any print magazine for that matter) we've been thinking a lot about how platforms die. Cory Doctorow says, "First, they are good to their users; then they abuse their users to make things better for their business customers; finally, they abuse those business customers to claw back all the value for themselves. Then, they die." Read all about Tiktok's enshittification  then go tweet about it if twitter is still there (and if you have the emotional energy).   

• Elegant: This dinosaur had a 50 ft long neck!!!   

• Let's Get Involved: Over at McSweeneys, Kathryn Baecht jokes that we do need a Parent's Bill of Rights so we can Ban More Books: "Even though I personally have received so many texts, emails, newsletters, parent portal messages, and Remind App push notifications from my kid's school last week that my phone melted, we have absolutely no idea what is happening in our kids' classrooms." It's funny because its ... well its actually really very sad.   

• Can't Stop Won't Stop: Katherine Applegate, author of one of our all-time family favorites, The One and Only Ivan, talks with PW about her newest book(s). "I have been busy." she admits. She's written over 150 books! 

• Sing Out Loud!: The Resistance Revival Chorus (who you might remember from Kazoo #14), made an award-winning film. Watch it here. 
Some stuff we scrolled into this month: 
• What we're reading: Our 12 yo has been absolutely immersed in Wolf Hollow  by Lauren Wolk (who you might remember as the author of our short stories in Kazoo #4 and #25). And, our 7 yo is lost in Harry Potter #3, which we are reading because it remains magical, even though many find the author herself problematic. We have struggled with how to handle this. Have you given her up entirely? 

• What we're seeing: I lucked into a lottery from Broadway Direct so got to take the 12 yo to see Six for her birthday, and we had FRONT ROW SEATS. Very catchy tunes and outrageously fun costumes. It was a night to remember for us both! And I took the 7 yo to a Thierry Mugler show at The Brooklyn Museum which we both loved. I always say I live in NYC to do more things like this, but weeks fly by with swim lessons and soccer games. What should we make time to do next?   

• 50% Off Sale: We're having a big spring sale! Half off all back-issue bundles starting April 1-5 (while supplies last). 
50% off Back-issue Bundles, April 1-5. Use code SPRING FUN
Subscribe or Renew anytime. Use Code AWESOME for 10% off
•Thank you for reading. It has still been absolutely freezing in NYC, but the sun is starting to peek out and signs of spring are here. I hope you get out to enjoy it. 

If you see anything wonderful this month, please send it my way. You can always find me at erin@kazoomagazine.com. 

xo,
Erin
Kazoo magazine
Founder & Editor-in-Chief