Kazoo news: October Update
October 28, 2022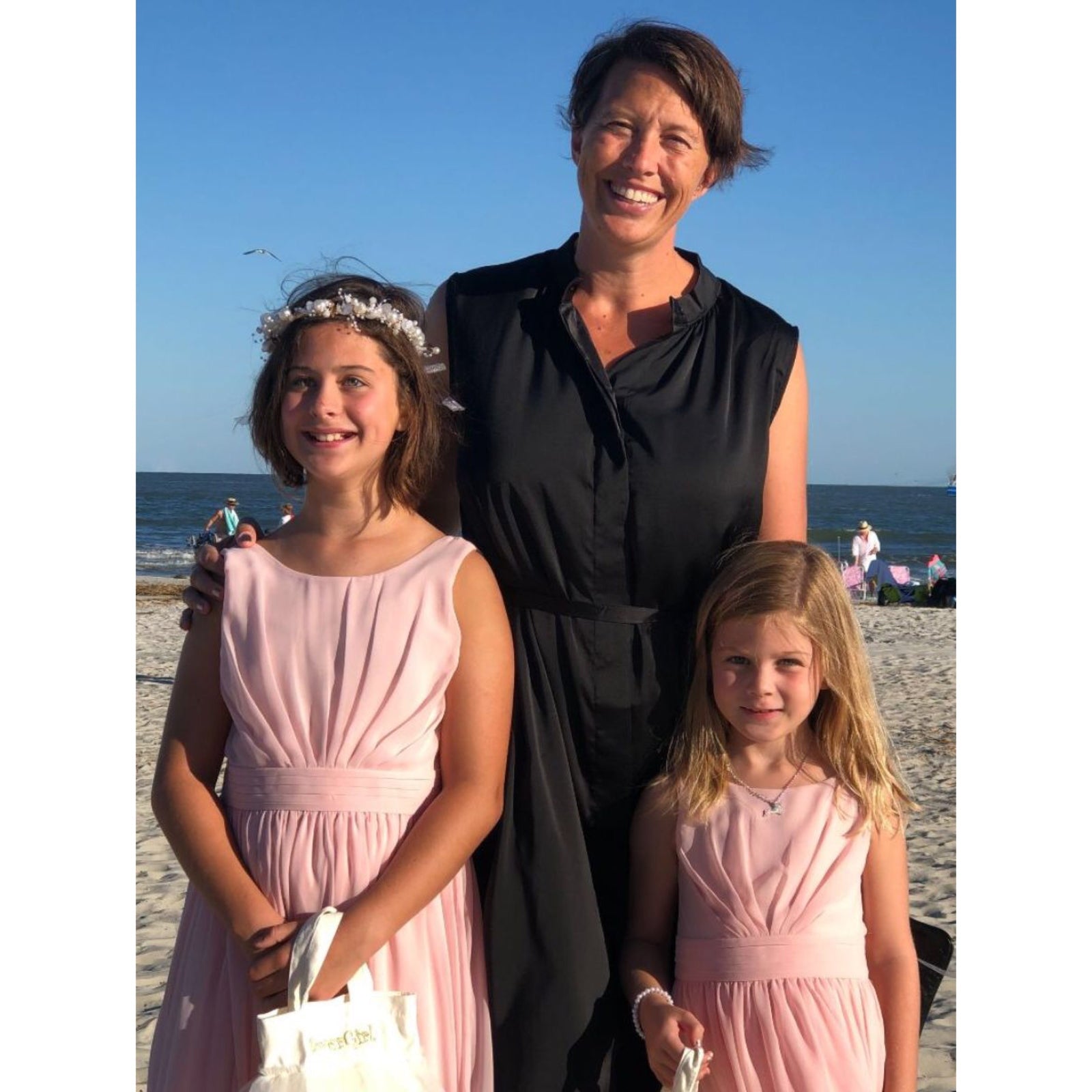 October Update: 

Hello Friends,

Today I'm sending the next issue of Kazoo (our 27th!) off to the printer, and I finally have a moment to breathe, so I thought I'd spend it with you.

• The present can be wild. We took our very first post-covid flight and the Teeny Editor's first-ever airplane ride. She was nervous about flying but we assured it would be great fun! And she believed us, right up until about the 9th hour of our 2-hour trip. After five hours stuck on the tarmac, the girls got to go in the cockpit and meet the captain, which was wild. And, after 14 hours, we somehow made it to their cousin's beautiful beach wedding on time, where they were flower girls, and really happy to be involved. I love to take my daughters to see new things and watch their eyes light up as the world expands. (But, we may drive next time). 

• But the future is bright. I've gotten nice notes from readers who are loving our latest, The Future Issue, which is a relief because though most of our issues come pretty easily to me, I really struggled writing this one. It was spring break, we were staying in a lake cottage in Pennsylvania, & a(nother) terrible school shooting had just happened. I sat at my desk day after day, but the words just weren't coming, so I took too-frequent walks to the lake to try to find the inspiration to keep going. On one walk, I ran into a neighbor, a fine craftsman (and a man of few words), and I told him I was having a hard time writing with hope and optimism about the future for our kids. He looked at me, then looked at the lake for a long time and said, "Well, some things are bad, and that is just how things can be, but the world is so beautiful, too. And that's what we have to focus on for them." So, I looked at the lake for a little while more, and I went back to my desk and, I just did it. So, thanks to him, and the lake, and the many experts I interviewed whose actual, inspirational work is to invest in the future, I feel better. Which is all to say, I'm really glad you are liking it. (If you missed it, you can still snag The Future Issue, here.) 

• Baby, how you feelin'? If you follow Kazoo on Instagram (and you should because we're having some fun over there), you already know the story about Lizzo playing that historic crystal flute and that Librarian of Congress, Dr. Carla Hayden (featured in Kazoo #18) is the one who made it happen. Dr. Hayden sent a tweet telling Lizzo about the Library's amazing flute collection & told her, "Like your song, they are 'Good as hell.'" To which Lizzo tweeted back, "I'M COMING CARLA! AND I'M PLAYING THAT CRYSTAL FLUTE!"  (Imagine the very quiet cheers that must have erupted at the Library of Congress that day!!!)

•Kazoo is a New York Times "Best Gift of the Year!" This list was updated in July (which seems early for Christmas shopping, but some of you start early, and I admire and also fear your organizational skills). The snowflake decorations are already up on the main drag in Park Slope, so I guess it's time for me to start thinking about the holidays! 
• The Not-So-Great History of Women in Animation:
I've always loved comics and cartoons (which is why we include a feature comic in every issue), but I've learned even more about them since my daughters are SO INTO THEM. Like, I just learned that the very first feature-length animated film was directed by Lotte Reiniger in 1926. Her "Adventures of Prince Achmed" was made entirely by hand, using beautiful paper-cuts. Given this history, why are there so few women in animation today? Perhaps it has something to do with Walt Disney and his personal biases—he was allegedly afraid of women and cats?!—and the well-documented sexism of the early Disney studios. (When a woman applied to work at Disney as an animator in 1938, her rejection letter infamously said that all creative work "is performed entirely by young men.") Still, things have changed. Today, my kids' favorite show is The Owl House, an animated series about a girl who falls into a magical world and befriends a witch. (And it was suddenly cancelled, leading some fans to question Disney's motives, but not before it made history.) So, a lot of room for improvement, here. But, we'll be watching!

•Speaking of women & cats: Here's a collection of women who are absolutely fed up with everyone and everything except their cats. In case you need it.  

•In even bigger cat news: Three years ago, after interviewing the world's leading lion researcher, a woman wrote this article for National Geographicexplaining how "In real life, Simba's mom would be running the pride."  For this, she has been getting hate mail for 3 years. Her story reminded me of this viral comedy clip from Pete Lee, who says, "We're the only animal on the planet that pretends that the female of our species is weak. Have you guys ever met a woman?" 
Tweet-o-Rama: On twitter I learned that published academics are so often named David! But, every single day there are also adorable baby pandas, sweet children, and rainbow waterfalls. 
• Are we on point, on trend, or on fleek? We were thrilled by this Vanity Fairarticle in which Annie Leibovitz & Thelma Golden shoot Eight of the Most Influential Female Artists of Our Time, who "represent the phenomenal trajectory of the last half century" and "have created extraordinary space for themselves and for generations to come." Of them, FIVE OF THESE ARTISTS HAVE ALREADY APPEARED IN KAZOO: Faith Ringgold (Kazoo #18), Mickalene Thomas (#1), two of The Guerrilla Girls (#10), and Amy Sherald (#23). Which can only mean Annie is reading Kazoo, and not just for the pictures. 

• Weird Birthday celebrations. My wife made me the very best cake, Dorie Greenspan's 'Bill's Big' Carrot Cake, which is my favorite. It has two cups of carrots, a cup of walnuts, and a cup of raisins, so it's practically good for me. (We love Dorie and featured her in issue #8.) And we were all about to go to Riis Park for the afternoon when the Tiny Editor mentioned having a scratchy throat. I tested her, and yep, she was covid positive. I guess Brooklyn public school makes this inevitable, so I'm just thankful she's feeling fine (and already had her booster), and I'm looking forward to my next birthday, when I hope we can all celebrate together, covid-free. 

• Do you have a plan to vote yet? There's a lot on the line in this year's mid-term election on November 8th, including our democracy and our bodily autonomy. (I can't believe I just had to type that.) Take a minute right now to go to vote.org to check your registration (or register), request an absentee ballot, find an early polling place. Then, remind your friends.

• Thank you for reading. Now it's time to turn toward the next issue, which will be our 28th. In the immortal words of Katharine Hepburn (as Ethel Thayer in On Golden Pond), "Life marches by, Chels. I suggest you get on with it."

If you see anything wonderful along your way, please send it my way. You can always find me at erin@kazoomagazine.com. 

xo,
Erin
Kazoo magazine
Founder & Editor-in-Chief